May 18, 2023 The Embassy of Kazakhstan in Pakistan, together with the N. Nazarbayev Center for Development of Interfaith and Intercivilization Dialogue, as well as the Institute for Islamic Studies of the International Islamic University of Islamabad, organized an International Round Table in a hybrid format on the topic: «The role of religious leaders in achieving global peace and sustainable social and economic development», which discussed the key messages of the 7 Congress of Leaders of World and Traditional Religions and its final Declaration.
The event was attended by representatives of expert circles, scholars, researchers, theologians from Kazakhstan, Pakistan, Azerbaijan, Turkey as well as officials from among the Pakistani leadership - Chairman of the Council on Islamic Ideology Qibla Ayaz, figures of spiritual institutions from such confessions as Christianity , Sikhs, Bahais, etc.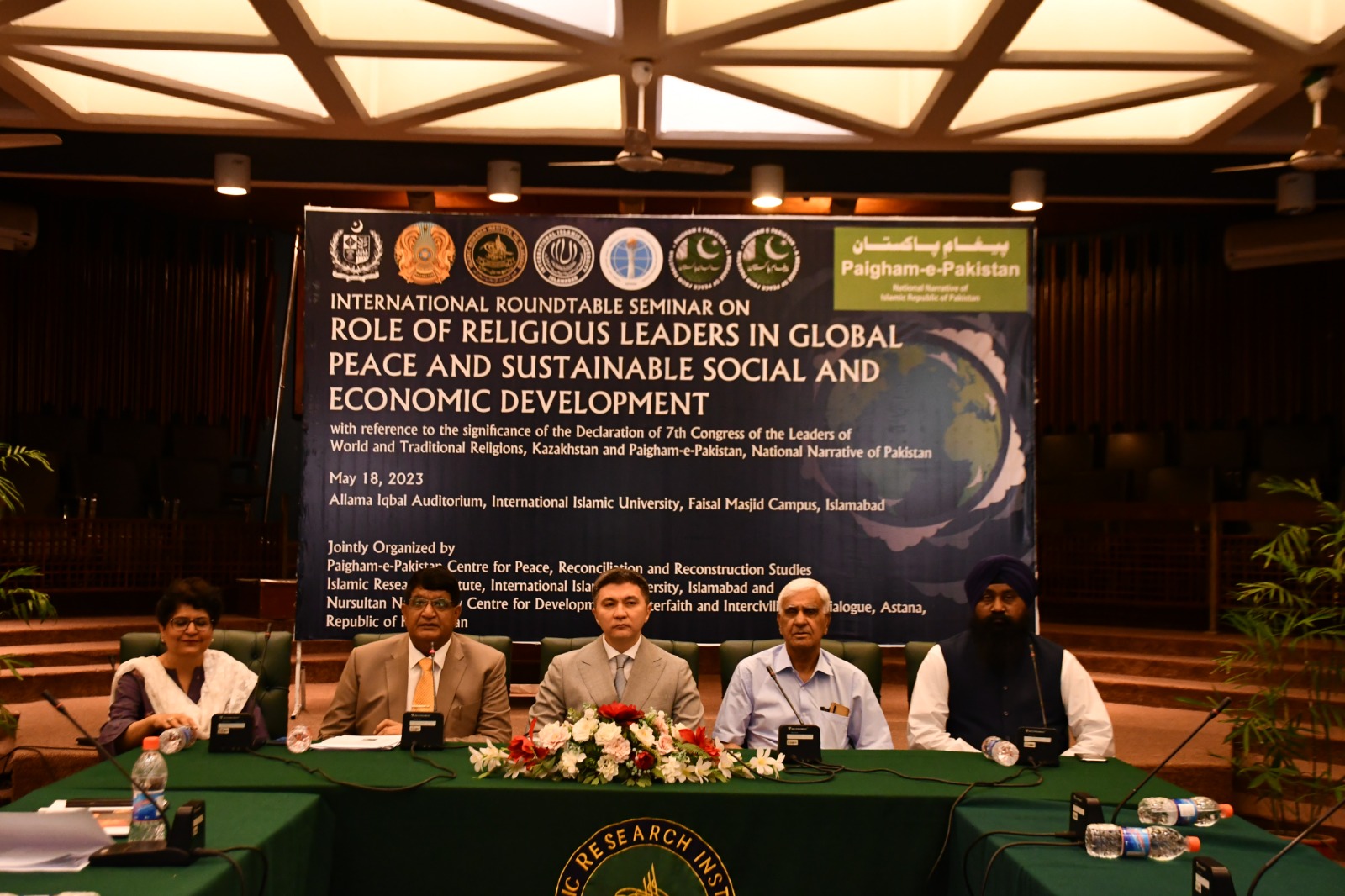 As a member of the Secretariat of the Congress of Leaders of World and Traditional Religions, Professor Dr. M. Zia Ul Haq familiarized the Round Table participants with the work of the international forum and shared his own experience of participating in the activities of the Secretariat.
The professor emphasized the relevance, significance and timeliness of the Kazakh initiative, assuring that the Pakistani side would continue to support this forum.
Zia Ul Haq expressed an opinion on the need for a comprehensive study by Pakistani experts and officials of the Islamic Republic of Kazakhstan's experience in building a model of social development. In addition, he noted that such events would be held jointly with the Kazakh side on a regular basis in various regions of the Islamic Republic.
In his welcoming speech, the Head of the N. Nazarbayev Center for the Development of Interfaith and Intercivilizational Dialogue B. Sarsenbayev emphasized the importance of the Seventh Congress. It was noted that the President of the Republic of Kazakhstan K. Tokayev outlined the importance of the correct use of the peacemaking potential of religion in order to unite the efforts of spiritual authorities in search of long-term stability.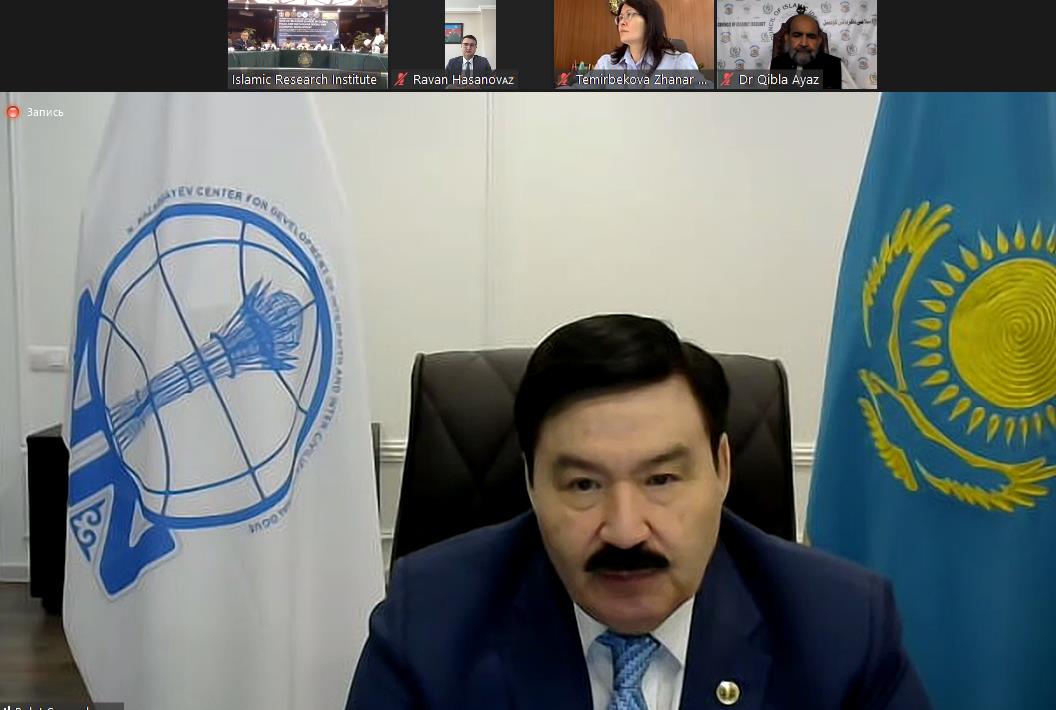 During the Round Table, the speakers emphasized the relevance of establishing a permanent dialogue between various confessions, stressed the need to build constructive relations between various religious denominations in order to avoid confrontations at the stage of their manifestation, as well as to resolve existing contradictions.
In this context, the significance of the Kazakh initiative to convene the Congress of the Leaders of World and Traditional Religions, in the light of current events, only increases and it is necessary to further disseminate the experience of the Congress, involving more participants in it.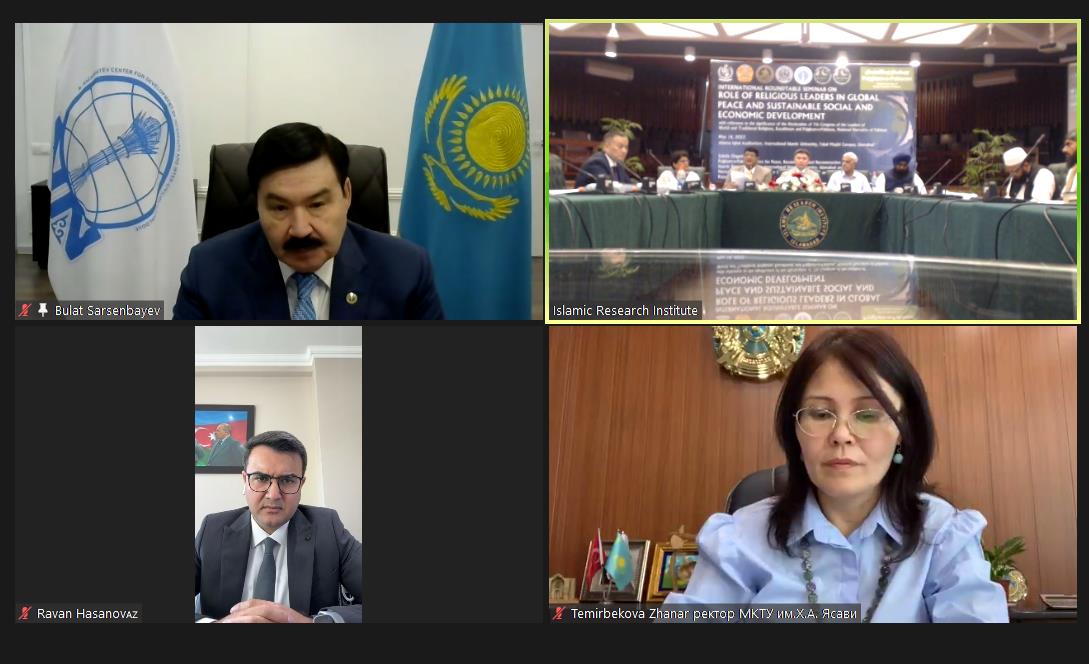 For his part, Ambassador Extraordinary and Plenipotentiary of the Republic of Kazakhstan to the Islamic Republic of Pakistan Mr. Yerzhan Kistafin thanked all those present for their active participation, assuring that the Kazakh diplomatic mission in Islamabad would continue to promote interreligious dialogue aimed at strengthening peace and security, both in a bilateral format and within the framework of interregional cooperation.