On May 19, 2023, Chairman of the Board of the N. Nazarbayev Center for Development of Interfaith and Inter-Civilization Dialogue Bulat Sarsenbayev met with the Founder and President of the "Civilizations Exchange and Cooperation Foundation" Imam Mohammad Bashar Arafat.
The meeting was also attended by Deputy Chairman of the Committee on Religious Affairs of the Ministry of Information and Social Development of Kazakhstan Baurzhan Bakirov, Deputy Attaché on Culture and Education of the US Embassy in Kazakhstan John Orak.
B.Sarsenbayev expressed gratitude to Imam Mohammad Bashar Arafat, as a participant of the VII Congress of the Leaders of World and Traditional Religions, for supporting the Center's initiatives in promoting peaceful dialogue and harmony.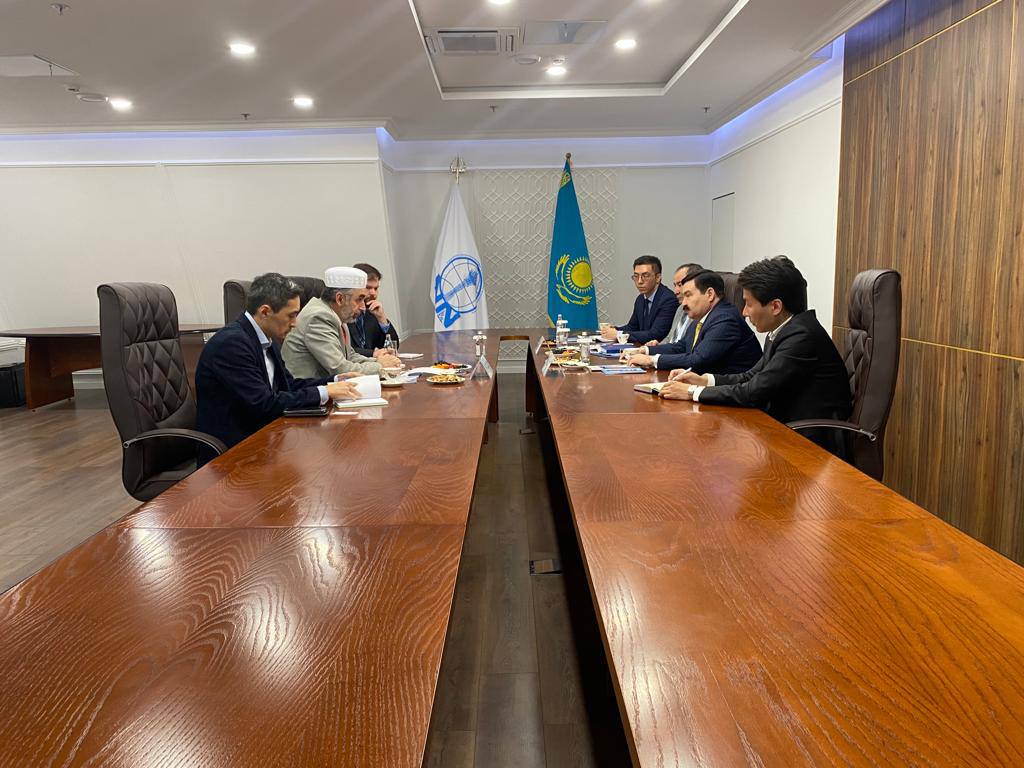 The purpose of the meeting was to strengthen cooperation, discuss important aspects of the development of relations in the interfaith and interreligious sphere.
During the meeting, the parties discussed the implementation of tasks to further promote the ideas of the Congress and its final document - the Declaration signed by spiritual leaders of world and traditional religions, politicians, heads of international organizations.
In addition, the Chairman of the Board of the Center acquainted with the progress of preparations for the upcoming anniversary XXI Session of the Secretariat of the Congress, which will be held in October 2023 under the leadership of Chairman of the Senate of the Parliament of Kazakhstan Maulen Ashimbayev.
In general, the parties agreed on further interaction and cooperation in the sphere of interfaith and intercultural dialogue.