On October 28 of this year in Almaty, within the framework of promoting the initiatives of the Congress of Leaders of World and Traditional Religions to deepen peace and harmony between peoples and religions, Chairman of the Management Board of the N. Nazarbayev Center for the Development of Interfaith and Intercivilization Dialogue Bulat Sarsenbayev and Director General of the International Center for the Rapprochement of Cultures under the auspices of UNESCO Olzhas Suleimenov signed the Memorandum of Cooperation.
The parties acknowledge that dialogue, peace, harmony, friendship, mutual respect and tolerance of representatives of various ethnic groups, cultures and religions are fundamental conditions for achieving development goals.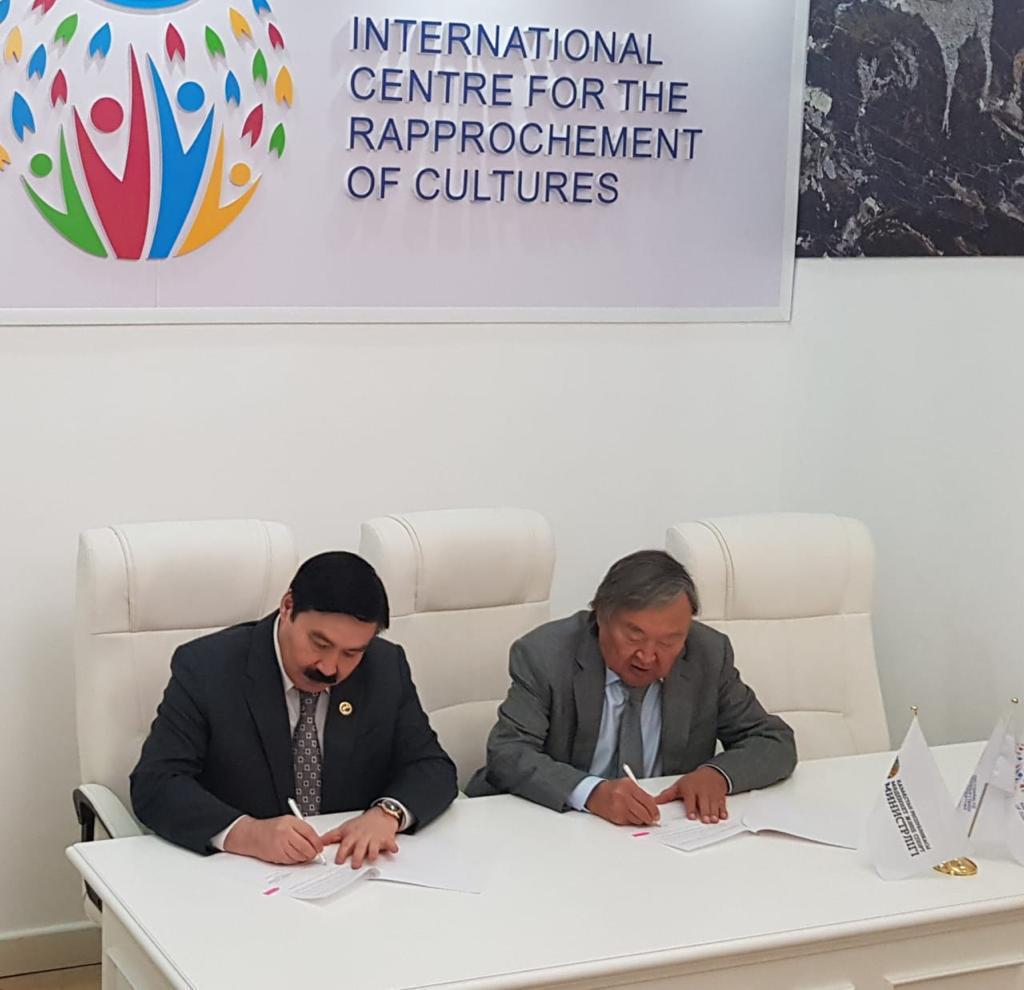 Guided by mutual interest in strengthening interreligious and intercultural dialogue, the organizations intend to cooperate in the implementation of projects and activities that correspond to their missions. Including, in the direction of exchange of experience, practice of developing intercultural and interfaith dialogue, organizing meetings, forums and conferences of mutual interest.
In general, the conclusion of this Memorandum will give a powerful impetus to the joint implementation of the mission to bring together cultures, religions and civilizations at the international level.