Today, on August 13 of this year, Chairman of the Management Board of N.Nazarbayev Center for Development of Interfaith and Intercivilization Dialogue Bulat Sarsenbayev took part in the grand opening of the exhibition of Korean painting on the theme: «Sumukhwa Monologue».
The exhibition was organized by the Korean Cultural Center of the Embassy of the Republic of Korea and the National Museum of the Republic of Kazakhstan in honor of celebration of the 30th anniversary of the Independence of the Republic of Kazakhstan.
The purpose of the event is to familiarize Kazakhstanis with works that combine modern elements of traditional Korean painting techniques.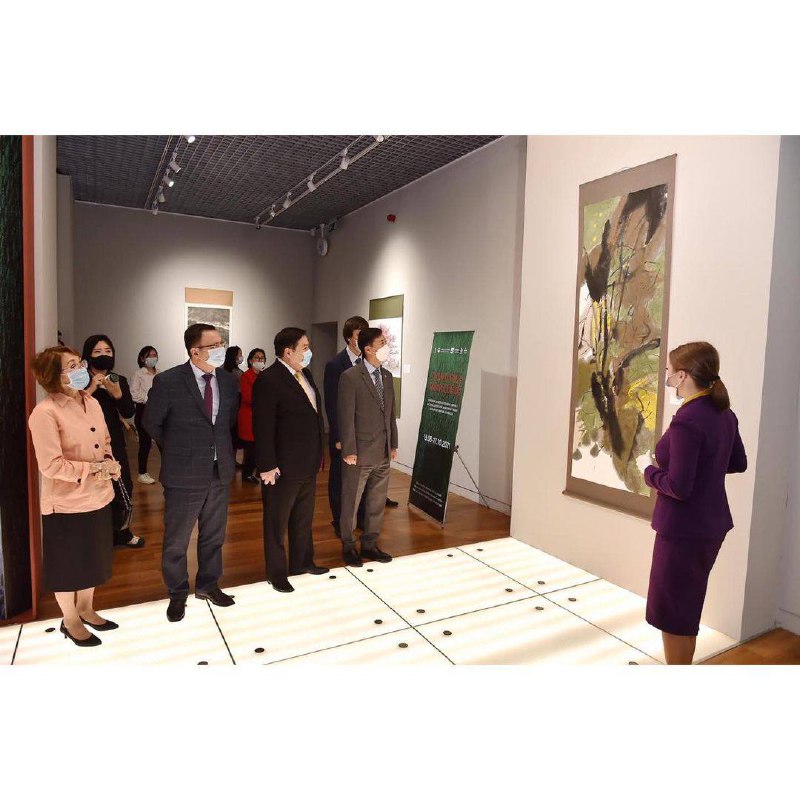 The exhibition features expositions of 28 famous masters of Korean art from the Korean province of Jeollanam-do and other regions of the Republic of Korea, which showcase beautiful natural landscapes, the philosophy of the origin of life and other aspects are discussed.
It is worth noting that Sumukhwa is a Korean ink painting made in the East Asian fine art technique using ink and brush on unique Korean materials.